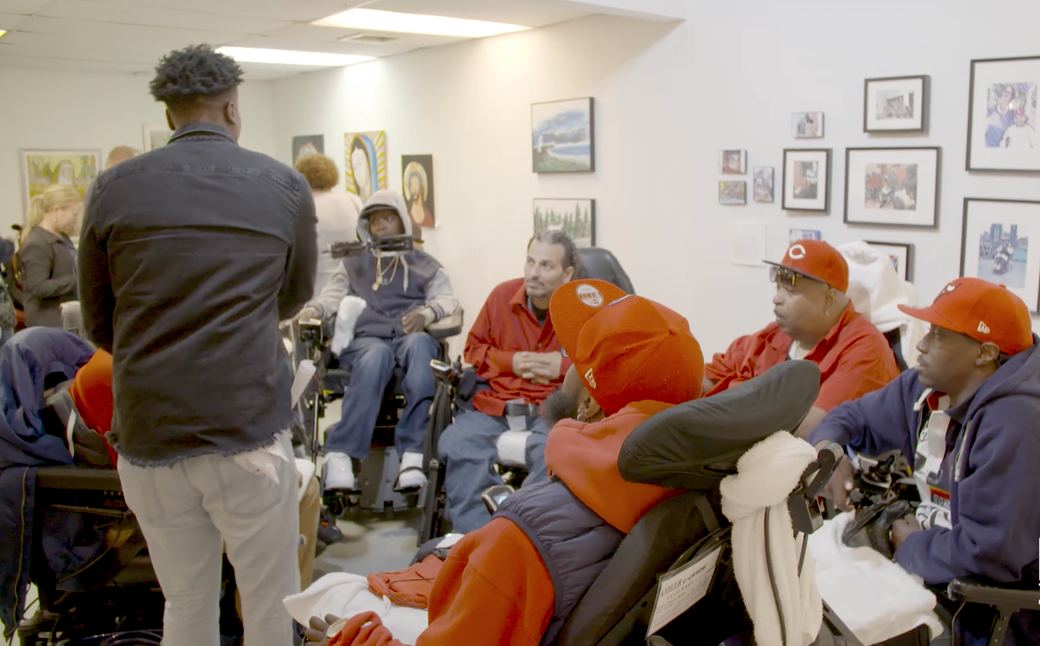 The OPEN DOORS Reality Poets performing with Joel François at Gallery RIVAA, May 22, 2018
(images courtesy of Eric Fernandez for The Trace)
M I S S I O N
OPEN DOORS supports the creativity and leadership of people who have been harmed by street violence and live in a long-term care facility.
Through storytelling, poetry, hip-hop and more, OPEN DOORS members
inspire action
for safer, more just communities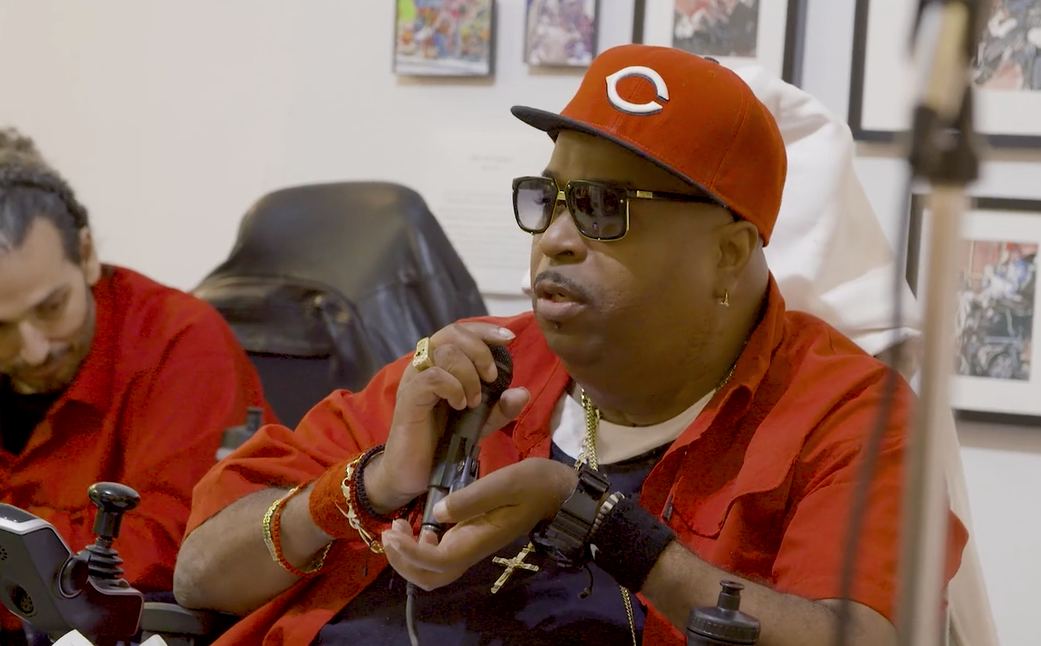 Core member Ramon "King Tito Love" Cruz
M E T H O D
Appearing as the OPEN DOORS Reality Poets, members return to many of the New York City neighborhoods they grew up in to
educate youth
about the causes and rarely considered consequences of street violence. They want young people to know drugs and guns lead not only to jail or death. There's a middle place, from which these lines by Reality Poet LeVar Lawrence emerge:
Only if he had raised his arm about an inch or two / I wouldn't have to be telling my story to you
I can't even teach my son how to play ball / Or pick up and run if he needs me at the drop of a call
Is this a punishment for all the wrong that I did? / Now I've been sentenced to this wheelchair doing a life-sentence bid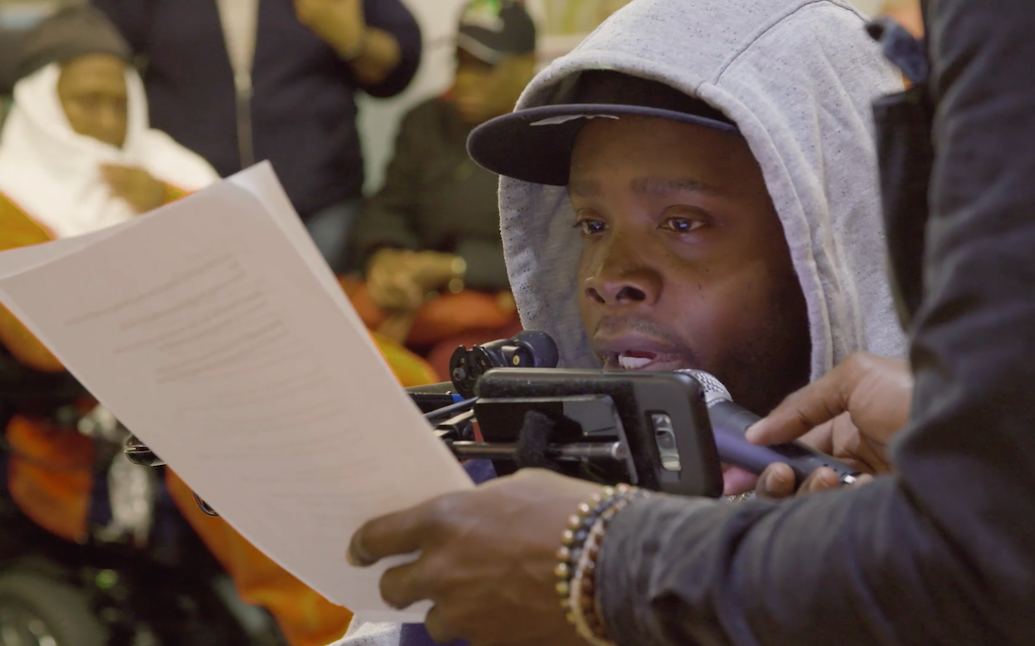 Core member LeVar Lawrence
Since 2016 OPEN DOORS members have met with nearly 300 young people, created and produced original music and a podcast series, published their writing and exhibited their visual artwork. Through digital platforms and
performances
members challenge audiences of all ages and backgrounds to engage with the systemic injustices that breed violence in our cities.
OPEN DOORS members
learn on the job
how to manage professional arts and public speaking careers. Each member identifies a specific area in which to excel. LeVar Lawrence, paralyzed below the neck, is our in-house designer, making visual content to promote the OPEN DOORS Reality Poets. Lawrence used to sit on his stoop sketching his neighbors. Now, holding a stylus in his mouth, he transforms photos on his phone into striking images like the ones in our
Gallery
.