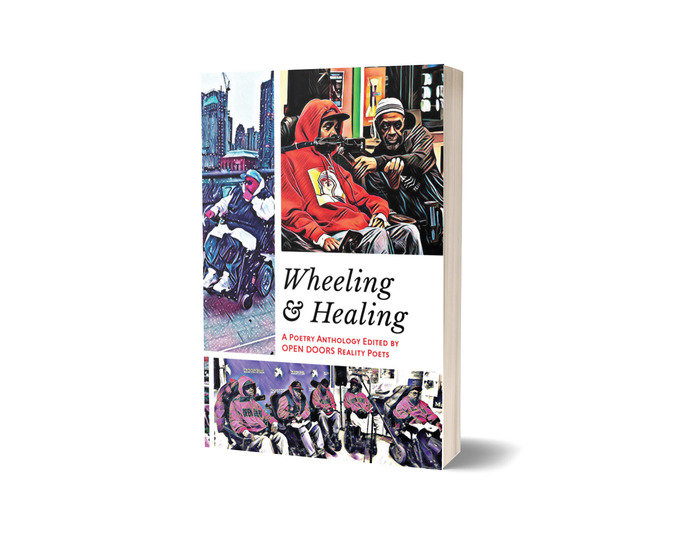 IT'S HERE! OPEN DOORS
announces the publication of
Wheeling & Healing: A Poetry Anthology Edited by OPEN DOORS Reality Poets.
The Reality Poets invited residents of their long-term care facility, neighbors on Roosevelt Island, mentors and friends to contribute poems toward a message of realness, resilience and healing.
Now
help us bring this incredible collection to every single one of the 72 middle school student at P.S. 217 on Roosevelt Island. You can become a proud sponsor for a young reader today.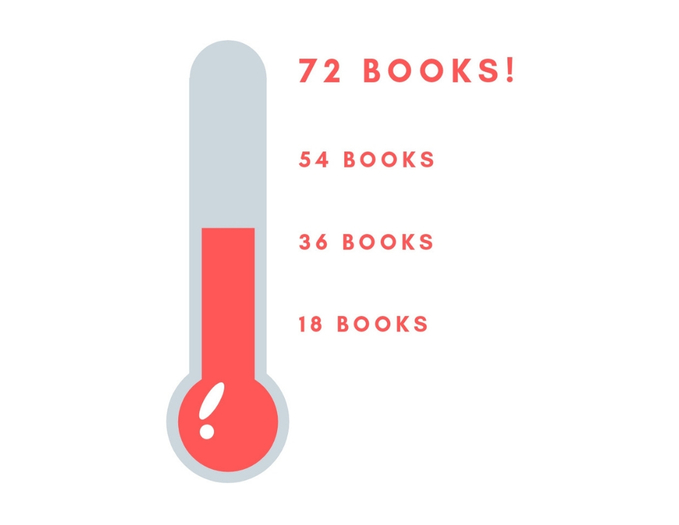 A $30 donation buys a book for yo
u and 1 for a young reader.
A $60 donation buys a book for you and 3 young readers.
A $105 donation buys a book for you and 6 young readers.
A $210 donation buys a book for you and 13 young readers!
Simply click the link below and make your donation.*
*In the Add a Note section please write your name along with Book Order and the number of books you're sponsoring. If you're ordering one for yourself, include your shipping adress.
---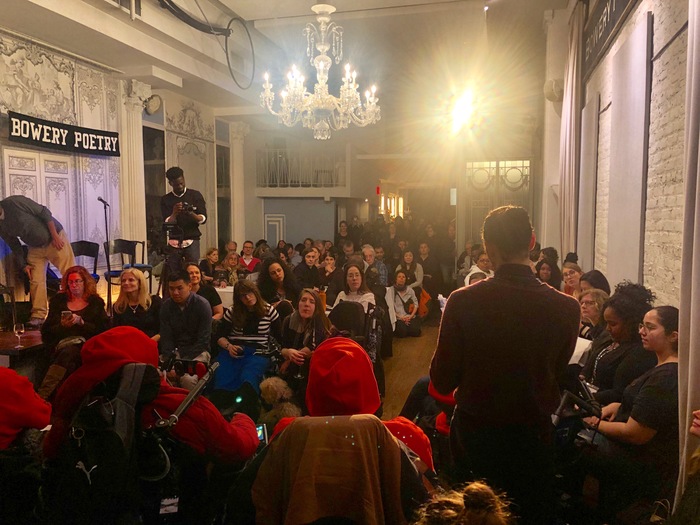 Wow!
On March 11th the Reality Poets performed at the iconic Bowery Poetry Club, rousing the packed house to their feet. After the event one of our members said, "I woke up feeling like a rock star." It warmed my heart to hear those words. So to all who helped make this magical night possible, I want to say
Thank You
—for showing up, for lending your hearts, for sharing your voices, and most of all, thank you for believing in us. Here are a few photos from the launch: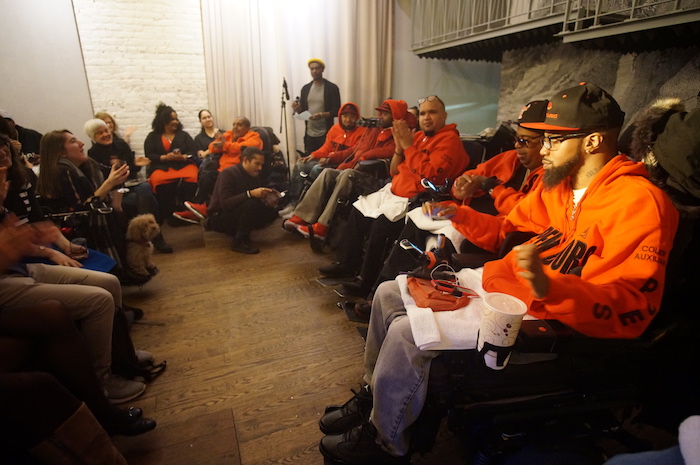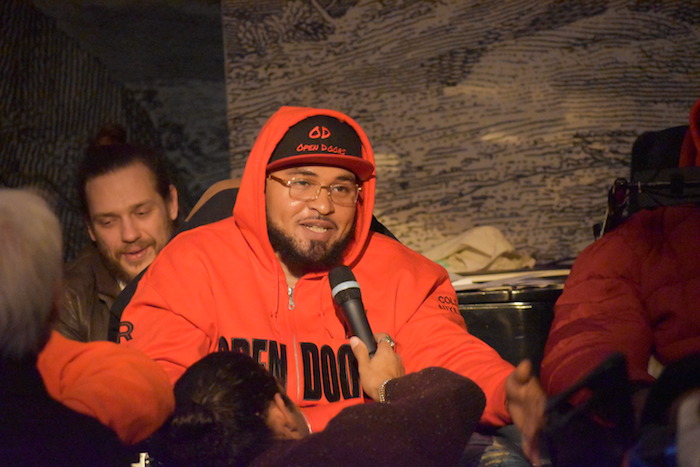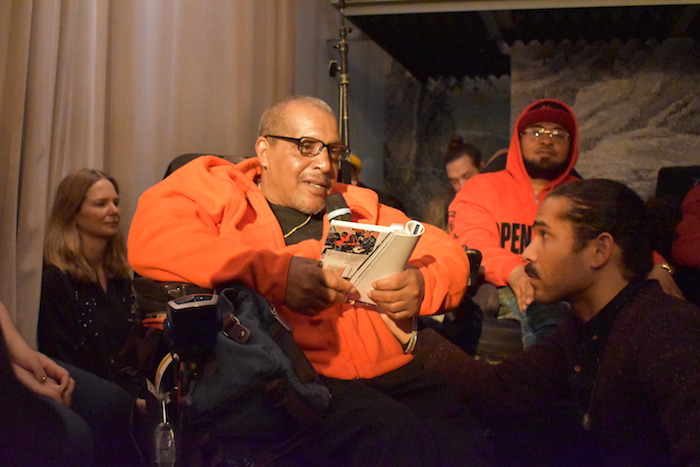 ---
BEHIND THE SCENES
A LOOK
behind the scenes at the OPEN DOORS Reality Poets workshopping and editing their work as well the work of the OPEN DOORS extended family.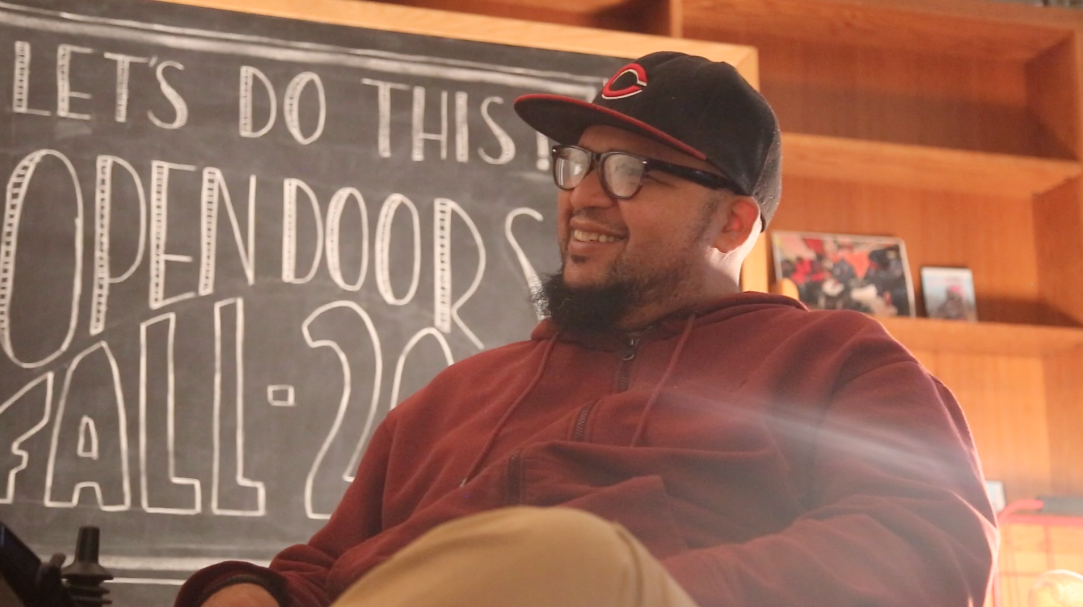 Reality Poet Andres "Jay" Molina (image courtesy of Nkozi Tiewul)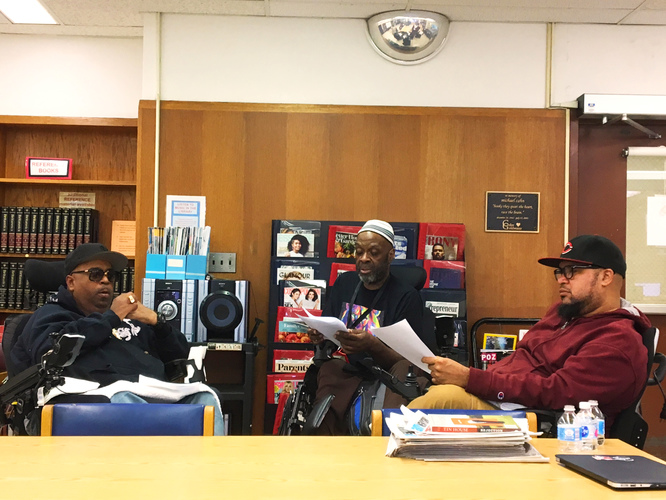 Reality Poets Ramon "King Tito Love" Cruz, Suluk Johnson and Andres "Jay" Molina
---
SNEAK PEAK
A sneak peak into
Wheeling & Healing
. Come back every week to see the latest look inside!