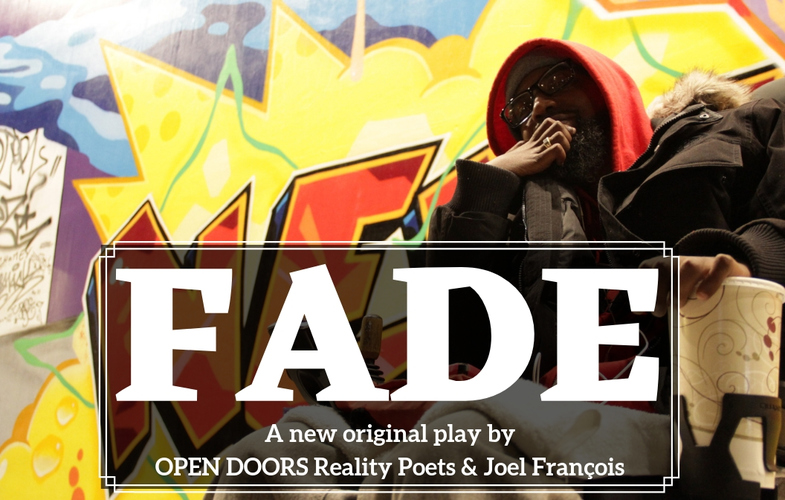 Saturday, June 29th & 30th, 2019
Main Street Theatre & Dance Alliance

FADE
takes you into The Barbershop, where humor and courage turn violence and injustice into
a redemptive force. Based on the real-life stories of men who use wheelchairs because of
gun violence,
FADE delivers realness, resilience and healing with a hip-hop beat.
Wow! What an unbelievable weekend.
FADE premiered to a packed house, and we couldn't be prouder of the effort made by everyone involved. This whole project was a perfect illustration of the power of coming together for a common purpose. Everyone played their part in making sure the play was a success. As OPEN DOORS member and filmmaker Jay put it "it's not just about me. It's bigger than me. It's about us!" I couldn't agree more. FADE delivered a resounding message of realness, resilience and healing.


Now the question is: How can we build on this art and and take the conversation where it can have the biggest impact?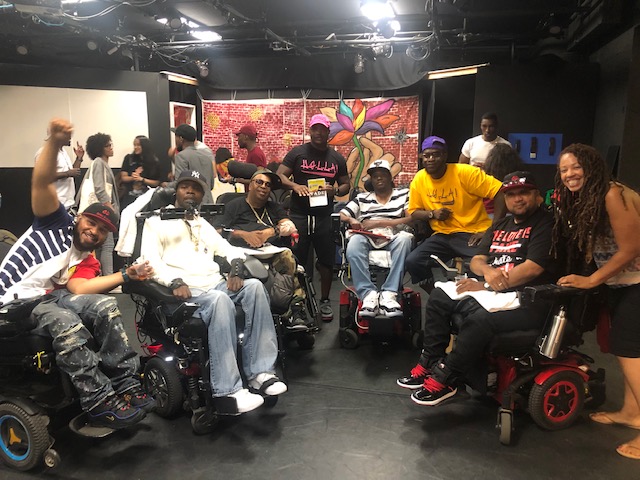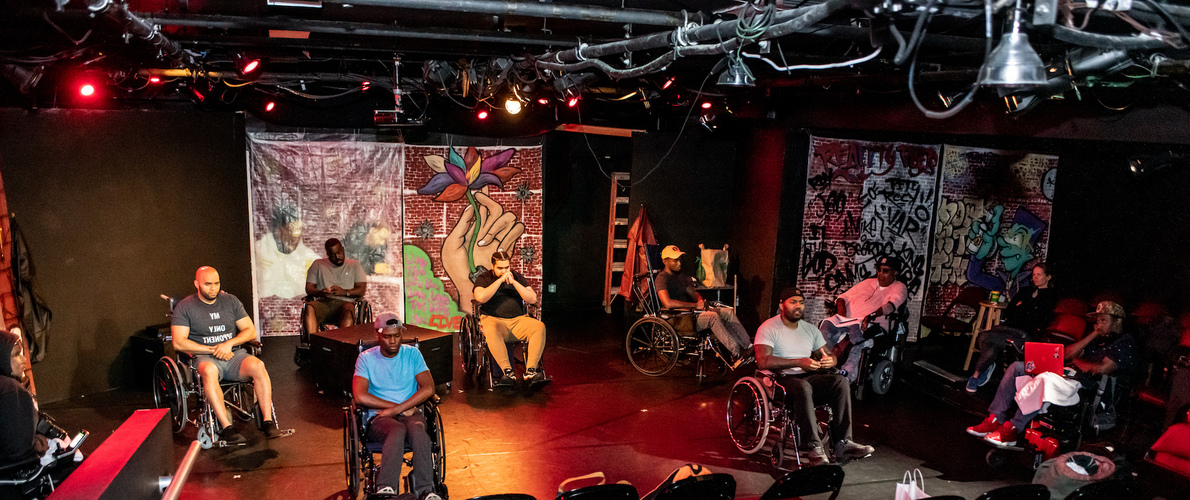 ---
FADE is made possible in part with public funds from Creative Engagement, supported by the New York City Department of Cultural Affairs in partnership with the City Council and the New York State Council on the Arts with the support of Governor Andrew Cuomo and administered by LMCC.